Where should one invest when it comes to wardrobe?
While specifics may differ per person, one rule remains the same:
Most of your wardrobe budget should be spent on what you wear most often.
Your everyday rotation should be some of the highest-quality and best-fitting items in your closet. Most of the time, though, that means a heftier price tag.
Although the expense is greater for high-quality, well-fitting and more fashionable product the return is worth the cost. Because you wear these items weekly, the cost-per-wear turns out to be pretty low. Even compared with less expensive wardrobe pieces you may wear twice a year.
And what you wear most often not only creates the most impressions but also affects your performance and productivity.
Since most wear jeans on a regular basis, let's start with denim.
Say you purchase one of the most expensive pairs of jeans from a premium denim brand listed above at the steep price of $255. You wear that pair one time every weekend - the cost-per-wear would be $4.90 over one year. Throw in one week-night dinner or casual Friday at the office every other week and your cost-per-wear falls to $3.27. Let's assume you get two blissful years out of those.
For $1.64 per wear you could be perceived as more intelligent & socially aware and reinforce your own confidence.
And most pairs sell at a much lower price point.
I've listed my favorite premium denim men's brands above - try one of these if you don't have a pair of premium jeans you love. If you wear jeans to the office daily you should have at least three pairs in different washes. If not, one pair may be all you need.
My top SALE picks right now (click to shop):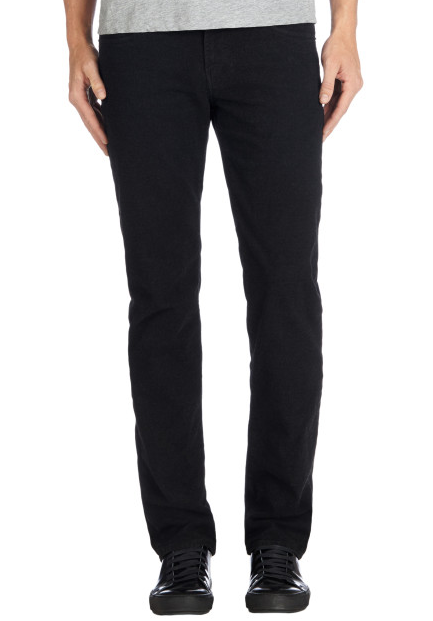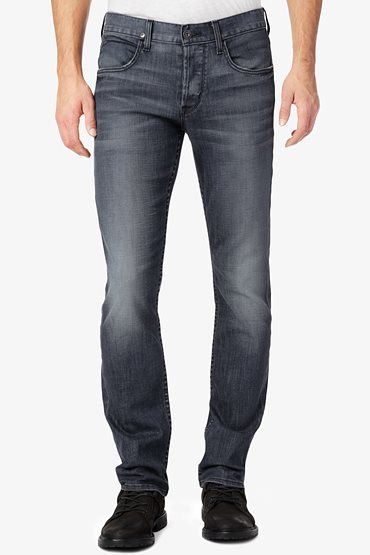 Most significant when evaluating quality of denim is the wash and finish. These companies do it right - several washes and finishing techniques are employed to achieve the best appearance and hand-feel. The denim used is of higher quality and many have elastane for stretch and comfort.
Additionally, their designs will remain in style longer since these brands are on the forefront of fashion cycles.
Buying at the front-end of a trend cycle will increase the ROI since you'll look more savvy while wearing it longer.
I recommend the following fits for each brand:
J Brand - Tyler Slim & Kane Straight
Hudson - Blake Slim Straight
Adriano Goldschmied - Matchbox Slim Straight
7 for All Mankind - Slimmy & The Straight